LANDSCAPING SERVICES CO. KILDARE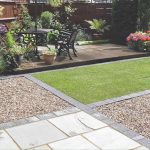 We are a family run business that have many years experience as a landscaping contractor including paving, decorative patios, tree topping, hedge trimming, lawn replacement and more. Over the years we have installed a large variety of home improvement projects which has given us the experience and skill to handle any sized landscaping, patio or landscape in Kildare.
Regardless if its gardening, dealing with an overgrown garden, hedge trimming, shrubs being reshaped, a new tarmac driveway or a beautiful paved driveway or patio area, we are your number one company of choice in Co. Kildare.
All kind of trees are expertly felled and pruned by us. We offer a tree removal service or in some cases, we can destroy the roots allowing the tree to remain in place but hinder it from growing any further. We also provide a number of repair and building services including man hole covers, small walls and pillar construction.
We are your local landscaping contractor for Co. Kildare. Affordable prices. Long term in business with satisfied clients all over Co. Kildare.
When thinking about the layout and design to your home's interior, you look for a mix of balance and individuality. We believe you should also take the same considered approach to your exterior spaces as well. Whether you're planning on a traditional Irish garden design or something altogether more modern,  our team of skilled gardeners have the experience and the know-how to transform your garden and outdoor spaces.
Maybe your looking at having your lawn replaced or a an artificial lawn put in its place? We can take care of that for you. We use only the finest artificial lawns on the market to guarantee it looks like the real thing without having to maintain it.
Call the experts today for a free quote on maintenance, refurbishing or transforming your garden area in Co. Kildare.
BLOG UPDATES
Why Build Your Own Home? Most people prefer to buy their home already built and designed for them. This allows them to perform small modifications inside the home but most…